AfterLockdown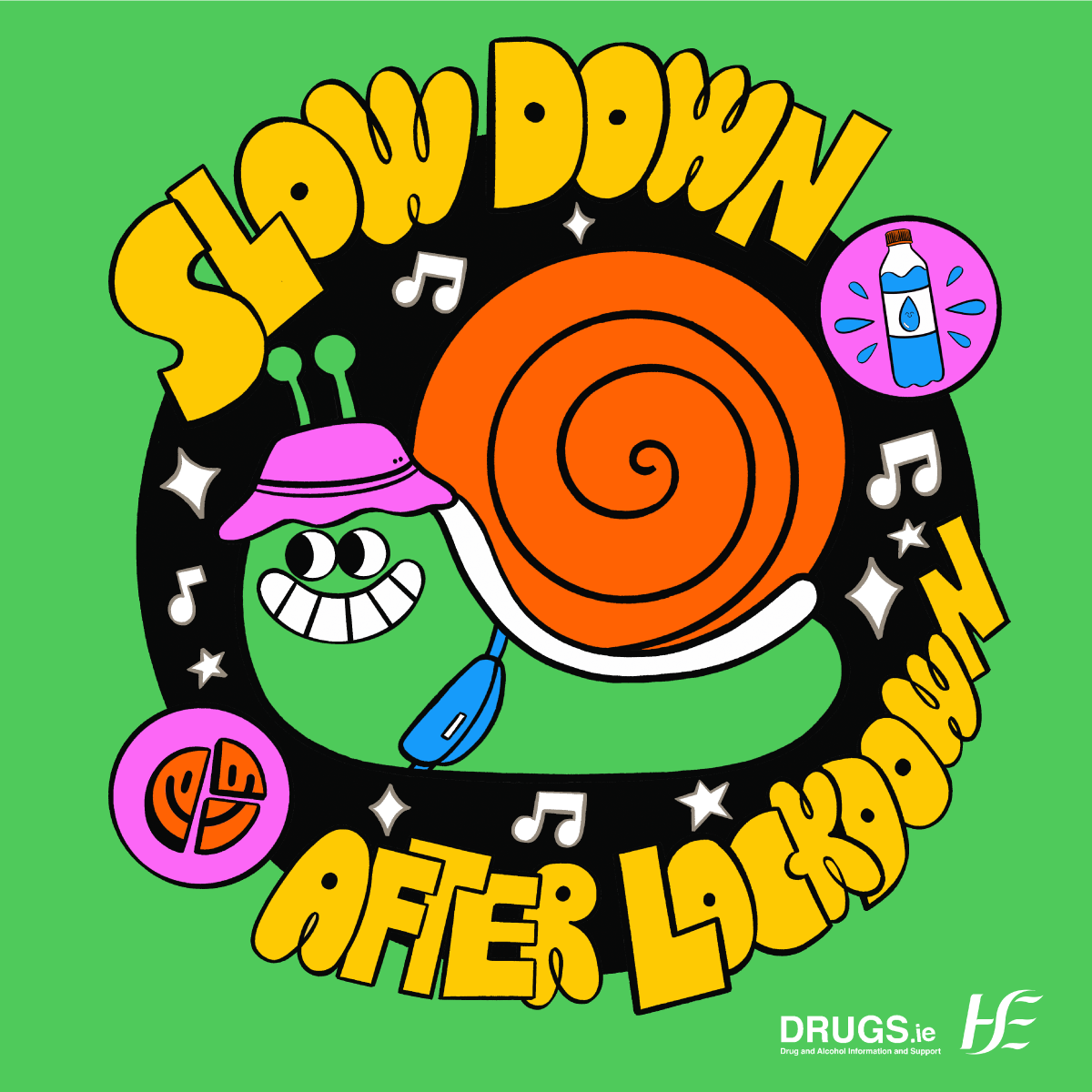 Not everyone uses drugs on nights out and at parties, but for those who choose to, we want to raise awareness of the current risks and encourage people to reduce the harms. To highlight our current concerns, we have launched our new campaign 'If you go, go slow'.
See our 2023 festival harm reduction camapign for our latest resources and updates on our harm reduction outreach to festivals!
Think about your drug tolerance
From a health perceptive we are worried that some people may feel that they have to 'make up' for lost time after restrictions which could lead to using substances in extra risky ways. We are also concerned that people who took time off from using substances or first time users may be at greater risk. See our information about drug tolerance here.
Be in know about the current drug market
We are also concerned about the current drug market including high strength MDMA (pills, powders/crystals) and cocaine. However, new substances have also been appearing in MDMA in the UK. As well as this, we have concerns for synthetic cannabinoids emerging in cannabis (vape, herbal products and edibles).
Remember to continue looking after yourself and caring for others - if you go, go slow.
Campaign resources
As part of the 'If you go, go slow' awareness raising campaign, we have developed a series of new resources which can be found below.
Harm prevention advice: Campaign advice can be found here
Leaflet: 'If you go, go slow' leaflet can be downloaded here
Poster: 'If you go, go slow' poster can be downloaded here
Factsheet: Download our factsheet about the latest drug trends here
Video: Watch our new video series 'View from the Booth' where Irish DJs discuss emerging drug trends and harm reduction advice.
Aidan Thompson video I Robbie Kitt video I Kasey Keating Brady video
Drug Combinations: Get information about how drugs interact with each other here.
More information about drugs and harm reduction can be found on our site here.
If you are concerned about your own or someone elses substance use, contact the HSE Drug and Alcohol Helpline on 1800 459 459 Monday - Friday 9:30 am - 5:30 pm or email helpline@hse.ie