Dual Diagnosis Ireland Seminar, Dublin 2010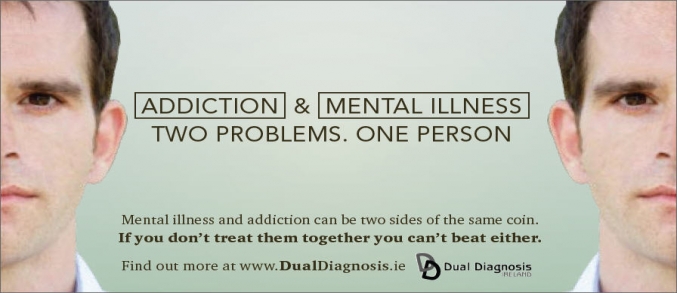 What is Dual Diagnosis?
Dual Diagnosis is the term used when a person suffers from both a substance addiction problem and another mental health issue such as depression or an anxiety disorder.
Most mental health services and addiction treatment centres in Ireland are currently not organised to treat such people holistically. For example, if you have difficulties abstaining from alcohol due to anxiety, you can not enter rehabilitation services (most residential drug services insist you must be "dry" before entry). Yet you can not get your anxiety problem treated until your addiction to alcohol has been addressed.
Despite this, there is currently little awareness of the problem in Ireland.
Who are Dual Diagnosis Ireland?
Dual Diagnosis Ireland are a not for profit organisation aimed at raising the awareness of the lack of services for the many many people with both a mental health problem such as depression and addiction issues. Dual Diagnosis Ireland are aware of, and work with, other campaigners in the mental health sector, trying to improve services. In doing so, Dual Diagnosis Ireland acknowledge that there are currently no other organisations focused purely on trying to improve services for people with a dual diagnosis.
Dual Diagnosis Ireland, Seminar 2010
In February 2010 Dual Diagnosis Ireland held a seminar in Dublin. The seminar focused on supports for professionals working with substance abuse and mental health issues.
Watch the seminar video:
Loading the player...
For more information
Posted by Andy on 05/12 at 10:51 AM in
None
• (9) Comments
Comments